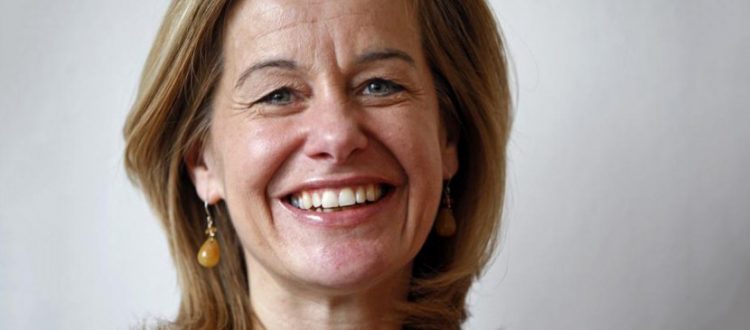 New Cities challenges and urban development
Her Excellency Stella RONNER-GRUBAČIĆ, Netherland's Ambassador in Bucharest, Romania, will be a speaker at the NEW CITIES Inspirational International Conference on June 13. The Ambassador has taken the time to answer three key questions regarding urban development and the challenges that big cities face.
Q: From your point of view which is the main challenge / problem which the cities and the large congested urban areas currently face?
A: The continued urbanisation which takes place around the world, combined with new challenges such as climate change and our ambitions with renewable energy and circular economy, means that we need to rethink how to prepare, plan and make our cities ready for the future. Otherwise our cities will choke in heat, pollution and congestion. Cities that do address the challenges will attract more workforce and become (or stay) the economic engine of the region. Cities are not only a vital engine of economic growth and innovation, but they are also the place where we have our homes and our work, and where we spend time on sports and recreation. Consequently, it is in the interest of us all to develop our cities into smart and green cities.
Q: What solutions do you think there are to 'befriend' the cities with their inhabitants?
A: The Netherlands attaches great importance to the 'Green City concept'. Adding green to the city such as domestic gardens, parks and woodlands enhances the health and well-being of people living and working in cities. Green spaces improve air quality and limit the impact of heatwaves. In addition, urban vegetation stores carbon, helps to mitigate climate change, and reduces the likelihood of flooding by storing excess rain. Besides that an urban area with lots of green areas will make houses, offices and public buildings more valuable. Did you know that research shows that green roofs and walls will reduce incoming heat by 70%?. That if you add 10% green, urban children will exercise 15% more?
Therefore the Netherlands is delighted to partner with AB plus and promote the green city concept. The Netherlands sponsors the renowned Dutch landscape architect Mr Niek Roozen as a key speaker at the conference. In addition the Netherlands facilitates the access to the best quality trees and plants. We bring seven Dutch companies that produce ornamental trees and plants for a trade mission to the conference and facilitate matchmaking in Bucharest and Cluj.
Q: How do you envision a model of durable urban area development, how does an ideal city look like?
Unfortunately, there is no single, ideal 'one-size fits all' definition. In my personal view, an ideal city is a place where the different 'functions' of a city, such as working, living, spending leisure time are combined with respect for sustainability and care for future generations. Such a city grows and provides well-paying jobs and has well developed mobility, like infrastructure corridors for Intelligent Transport Systems. This includes intermodal promotion of innovation like electric vehicles and bicycle infrastructure. Of course it has lots of green. People are happier and feel better in green surroundings. Green public parks actively contribute to social cohesion the quality of life. The public green will be expanded to vertical gardens and roof gardens. Schools will have introduced lots of green into their facilities to allow that children will grow up more harmoniously and perform better in school. Green companies and offices offer a more pleasant working environment, which results into a more positive work attitude and a higher productivity.