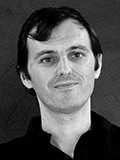 Guest Speaker in INGLASS conference, Coll-Barreu Arquitectos
SPEE offices in San Sebastián, in Spain, an unpublished project, will be revealed for a first time, in a presentation, at INGLASS Bucharest 2015.
SPEE offices in San Sebastian is a new project build with clear and colored glass in a place with a very special light. More about the project will be revealed at INGLASS Bucharest International Glass Architecture and Glass Engineering Expo Conference by the arh.Juan Coll-Barreu, Director COLL-BARREU ARQUITECTOS, from Spain.
The architect will speak also about the Software and Biotechnology Plants in Bilbao.
Those building are being considered one of the 30 prototypical urban architecture for production since 1900 and exhibited in Skyscraper Museum in New York, Detroit, Toronto, Lausanne.
All mentioned buildings result from first prizes in ideas competitions and extensively published. SPEE offices is unpublished.
Caption for photograph: "SPPE Offices in San Sebastian © COLL-BARREU ARQUITECTOS, 2015. Photo Aleix Bague"
Juan COLL-BARREU este profesor la Departamentul de Design Arhitectural, Scoala de Arhitectura de la Madrid (Universitatea Politehnica din Madrid, Spania). Este partener al COLL-BARREU ARQUITECTOS.
Juan COLL-BARREU este si lector in alte universitati si institutii. Printre premiile sale se numara si Premiul de Arhitectura COAVN, Premiul International VETECO-ASAFAVE; a fost premiat ca finalist la Premiul de Arhitectura FAD de doua ori. De asemenea, a fost selectat pentru Spanish Young Architects Show (1982-2002) si a castigat a saptea editie a Spanish Young Architects Exhibition (1999-2001), in cadrul careia a fost premiat cu Mentiunea de Onoare Antonio Camuñas Foundation, pentru realizarile de exceptie ale arhiterctilor cu varste sub 40 de ani.
PREMII:
Premiul I la Construction COAVN | nominalizare la Mies van der Rohe Award 2009 | a fost selectat pentru a X-a editie a Spanish Architecture and Urbanism | Premiul pentru Arhitectura si Design Interior FAD | primul loc la International VETECO-ASEFAVE Award | primul loc la Competitia de Idei in Design.
COLL-BARREU ARQUITECTOS este un birou de arhitectura dedicat cercetarii, dezvoltarii si punerii in practica a proiectelor arhitecturale. COLL-BARREU ARQUITECTOS se implica si in invatamantul universitar, in aspectele arhitecturale ce viseaza arta, cultura si comunicarea. Firma a fost fondata in 2001 de catre Juan Coll-Barreu (nascut in Huesca, 1968; Ph D architect; Universitatea din Navarre si UCLA, Los Angeles; Premiu Special Thesis Award si National University College Completion Award) si Daniel Gutiérrez Zarza (nascut in San Sebastián, 1972; arhitect; Universitatea din Navarre), avand birouri in Bilbao si Madrid.
PHOTO GALLERY