Biography
POSITION
Founder, SHVETS & PARTNERS, Ukraine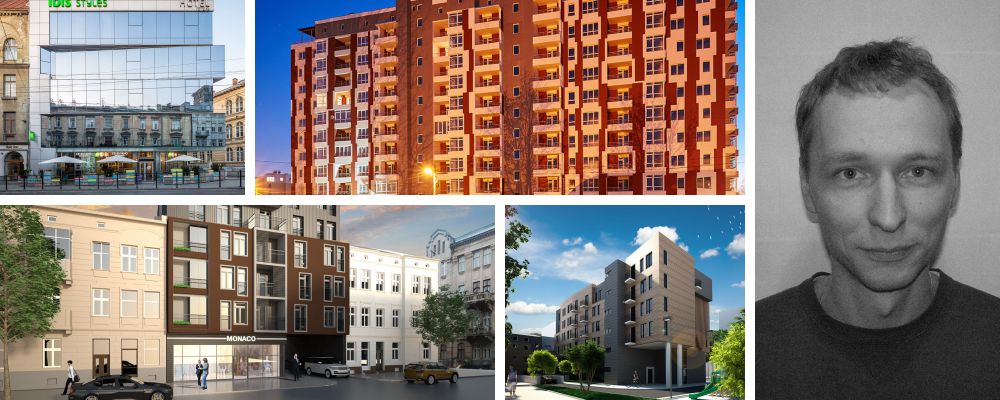 PRESENTATION
"Modern architecture in historical city of Lviv (Ukraine) on the example of Ibis Styles Lviv"
The project development started back in 2007. Primarily it was supposed to be an office building of the definite client. The construction began but was paused for a few years due to the economic crisis. Later on a concept was changed – an unfinished building had to be transformed into the hotel of the Ibis Styles network.
The facades architectural solution remained the same – mirror dynamic surface of the biased floors simultaneously remaining in contrast with the surrounding historic buildings and underlining them through the reflection. The vertical grey space of the stares and elevator section adds statics to the building. An additional element which arrived during the building transformation into the hotel is an extra floor. To decorate it the black and white squares were used which visually highlighted the new element from the rest of the building.
To adapt the interior planning to the hotel needs the extraordinary and unique solutions had to be found. One of the most complicated issues was the necessity of the external continuous glazing connection with the need of rooms splitting and the window area decrease in each room. In the end the outer surface remained fully glazed but inside it is divided for a walls and windows according to planning of the rooms.
Anyway despite all the difficulties the project was finished in time and successfully approved by the Hotel Operator for further operation
BIOGRAPHY
Arch. Danylo Shvets graduated from Lviv Polytechnic National University in 2006. Founder and owner of architectural company Shvets & Partners established in 2007. Since that time numerous different projects were successfully completed including residential buildings, office buildings, hotels. Certified architect in Ukraine.
Has an experience of work on projects together with architects from Austria (Gerhard Hauser, VT Plan) and Israel (Razielarch). Participated in different local and international competitions including International Design Competition for the Sites of Jewish History in Lviv Ukraine where his project took 3rd place.
Currently is working on several objects in Lviv, especially projects integrated in historical environment of the city and energy efficient project of Recollection Center sponsored by German charity organization RENOVABIS .
Young, aged 33 and ambitions architect, looking forward to changing the way Ukrainian architecture is developing into more modern course. Using the experience of foreign architects from abroad and integrating it in local projects.
All sessions by Arch. Danylo Shvets
22 Mar 2017
11:50 - 12:10
Grand A