Biography
POSITION
Partner, Philippe SAMYN and PARTNERS sprl, Belgium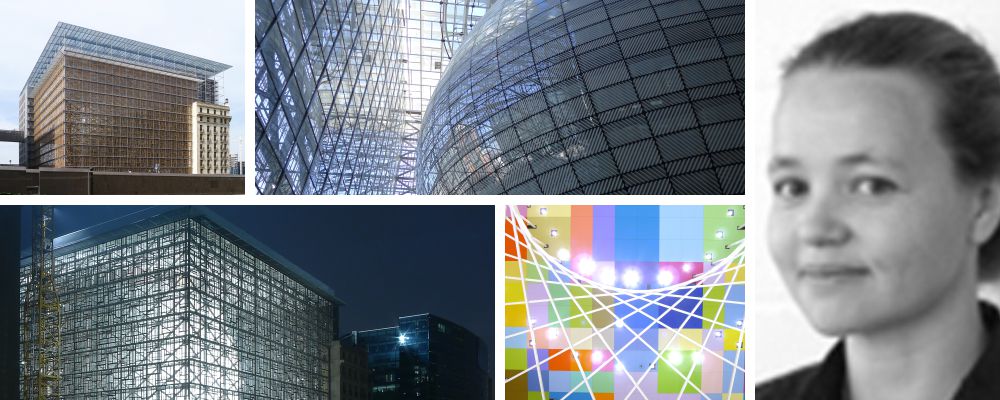 PRESENTATION
EUROPA, the new headquarters of the European Council
AWARDS
2015: FOREIGN BUILDING OF THE YEAR. Czech Architecture and Building Fondation, Prague. Bethlehem Chapel, le 13 octobre 2015. Pour AGC GLASS Building
2014: European Union Prize for Contemporary Architecture – MIES VAN DER ROHE Award
2015: Nomination 2014-11-07 pour AGC GLASS Building
BIOGRAPHY
Arch. Åsa DECORTE is in charge of project management, specifications and quality control. Her career began in parallel with her studies, as associate at ATU architects in Brussels from 1994 to 1999, she gradually became in charge of specifications writing and construction management for small housing shemes and also, from 1999 to 2001, of the administrative management of this small practice of four people.
After graduation she developed in parallel her activities as computer graphic designer part time up to 2001 in Brussels and Puerto Rico (USA).
As project manager for large commercial facilities at Soltero Muñoz & Associates, Architects, Planners & Engineers in San Juan, she developed her skills in quality control, specifications writing, bills of quantities and cost estimates.
Åsa joined the firm in April 2007 was elected associate partner in 2008, and is in charge of the coordination of the drawings and bills of quantity as well as the related specifications for the new Headquarters of the Council of the European Union in Brussels (BE).
The listed existing L-shaped building is extended by two new facades to transform it into a "cube". This outer area is converted into a glass atrium covering a new lantern-shaped volume incorporating the conference rooms.
The shape of this volume follows the size required for each type of room. Each level of this volume has an elliptic plan with different dimensions but the same centre and the same principal axis. The structure of this object is rigorously symmetrical although it does not appear so.
The new double facade, made of a harmonised patchwork of re used old wooden windows (from the different European countries) provides the necessary acoustic barrier, as well as a first thermal insulation for the inner space.