Biography
POSITION
Architect Associate at Westfourth Architecture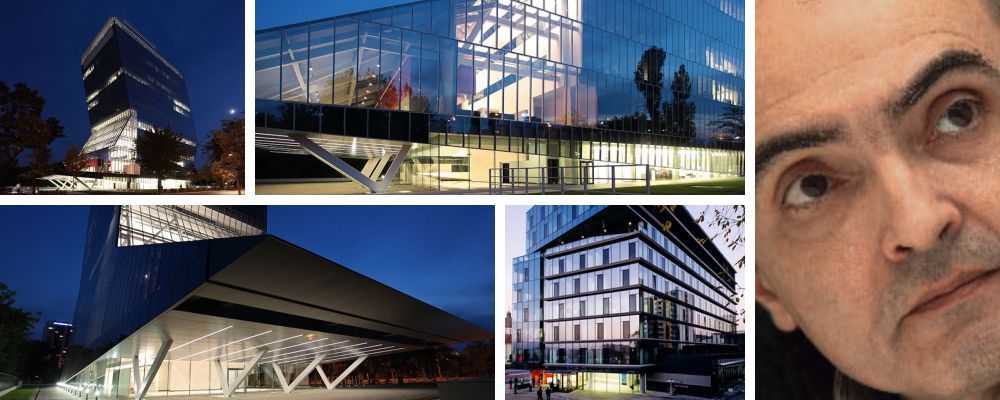 PRESENTATION
The latest 3 office buildings projected by Westfourth Architecture:
UniCredit HQ Bucharest,
EON Gas HQ Tg. Mures and Str. Gara Herastrau,
No. 4B Building
UNICREDIT HEADQUARTERS is an office building with a special shape, containing 16 office floors over a Ground Floor accommodating a bank branch, and a 2 basement infrastructure dedicated to the car parking and mechanical destinations.
E.ON HEADQUARTERS was completed in Tg.Mures by the end of 2015. The building, with Ground Floor and the 8 office floors, was considered by the Urbanism Committee of the City too aggressive for the neighborhood, and the recommendation was to divide the volume into smaller parts of different textures. As a consequence, the architectural vocabulary is more diverse than in other situations.
GLOBALWORTH OFFICE BUILDING, under construction on a site located at 4B Gara Herastrau St, is a small, simple construction, with the floors partially suspended because of the presence of the subway under those floors. The facades are extremely simple, with two types of glass on a classic FW50 system.
AWARDS
2014 First Award, Limited International Competition Immofinanz Group Vienna, Austria with Iride Masterplan Bucharest, Romania project
2013 First Award, Limited Competition State of Kuwait with Embassy of Kuwait Bucharest, Romania project
1st PRIZE, ANNUAL COMPETITION 2009 – APARTMENT BUILDING, 4 G.CALINESCU ST
1st PRIZE, BIENNIAL COMPETITION 2006 – EMBASSY OF CANADA, 3 TUBEROZELOR ST
1st PRIZE, ANNUAL COMPETITION 2005 – CHARLES DE GAULEE OFFICE BUILDING, 15 CH DE GAULLE SQUARE
3rd PRIZE, ANNUAL COMPETITION 2003 – EUROPE HOUSE, 49-53 LASCAR CATARGIU BLVD
BIOGRAPHY
University of Bucharest, Institute for Architecture and Urban Studies, Bucharest, Romania, 1980
CALIN NEGOESCU is a Romanian architect with 36 years of experience, respectively 30 projects with 65 buildings, representing MORE THAN 900 000 sq m.
For part of them, the Design Architect was Vladimir Arsene, AIA, OAR, and Calin Negoescu was coordinating the design team.
For the other part, Mr.Negoescu was both the Design Architect and Coordinator of the design team.
Westfourth Architecture was founded in New York in 1991 by Vladimir Arsene AIA,OAR. Mr. Arsene's associates are Ms. Cristiana Stefan OAR and Mr. Calin Negoescu OAR in Bucharest, Ms. Zzing Lee in New York and Mr. Onar Gerelioglu in Istanbul. The firm's steady growth and success for almost twenty years began with the good fortune of winning an international design award for its first built-project (a bank headquarters) and continues today as recipient of the 2009 American Institute of Architects Merit Award for Design for an apartment building în Bucharest.
Westfourth's projects vary in scope, size and location ranging from luxury loft renovations in New York City to a New Canadian Embassy building, to a twenty-two story office tower. The firm's reputation and high standards of excellence have attracted talented, young architects from around the world. It is with the talent and dedication of each of these individuals and an experienced, professional staff that Westfourth continues to work with its clients to achieve their goals and to address the challenges of contemporary architecture.